Contact Info
Great Western Bank
Junior Roman
3002 N Campbell Ave
Tucson, AZ 85719
Phone: 520-325-1135
Email:
junior.roman@greatwesternbank.com
Website:
www.greatwesternbank.com/
Photo Tour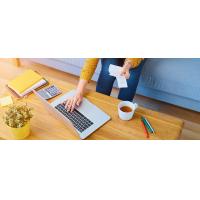 Hours of Operation
Monday - Friday 9 A.M to 5 P.M
About Us
Who We Are
Great Western Bank (NYSE:GWB) is a regional financial services company focused on business and agribusiness banking.
Headquartered in Sioux Falls, South Dakota, our banking model seeks to balance the best of being a "big enough & small enough" bank, providing capabilities typical of a much larger bank, with a customer-focused culture usually associated with smaller banks.
We rank as the 6th largest US farm lender (as of June 30, 2018) with more than 170 banking branches across nine states.
Our Mission
We strive to Make Life Great in each of our communities by forming strategic partnerships with charitable organizations and addressing defined community needs.