Contact Info
Axis Recruiting Solutions
Brian Chavez
3323 N Campbell Ave, #1
Tucson, AZ 85719
Phone: 520-499-2172
Email:
bchavez@axisrecruitingsolutions.com
Website:
axisrecruitingsolutions.com/
Photo Tour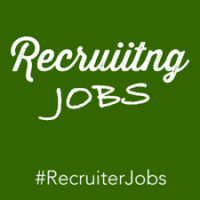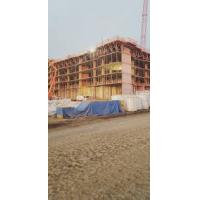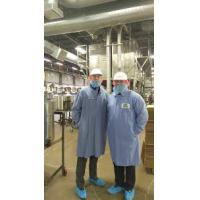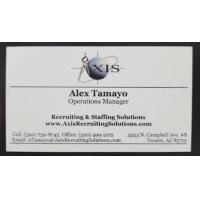 Hours of Operation
Monday - Friday 8AM to 6PM

About Us
COMPANY OVERVIEW
Founded in 2015, Axis Recruiting Solutions, LLC (Axis Recruiting Solutions) is a new service provider with a fresh perspective and is recognized for its high level of service and its technically sound candidate pool. Axis Recruiting Solutions can staff client needs nationwide and has been working in the state of Arizona since its inception. We are customer focused and attentive to the customers' needs.
With proven placement experience, Axis Recruiting Solutions encompasses a wide variety of companies and vocations. Our goal is to bring together organizations with the highest caliber of professionals while providing unsurpassed customer service. As a full-service supplemental staffing and recruiting company, the Principals have earned a reputation for our dedication to customer service and for the quality of our candidates. The strong track record and level of customer service is what drives Axis Recruiting Solutions and flows through the entire organization.
The mission of Axis Recruiting Solutions is to establish and develop relationships that allow for a true partnership of will and effort, to deliver the highest standard of quality in staffing. As a diversified staffing and recruiting organization, we foster a relentless commitment to excellence and attention to detail by always holding ourselves accountable to our clients and our clients' needs. Creativity and communication serve as the basis for our efforts to better service our clients of today and tomorrow.
Axis Recruiting Solutions is owned and operated by Axis Recruiting Solutions, LLC. Axis Recruiting Solutions is headquartered and located in Tucson, AZ, and is readily available to facilitate all of your staffing needs. Corporate headquarters handles all Compliance, Human Resources, Payroll and Accounting processes.

Feel free to search our job listings HERE and see if there is something fits your qualifications and fills your job interests.