Contact Info
Long Realty Central
Alejandra Rojas
3777 E. Broadway Blvd., #100
Tucson, AZ 85716
Phone: 520-982-2996
Email:
AlejandraRojas@LongRealty.com
Website:
AlejandraRojas.LongRealty.com
Photo Tour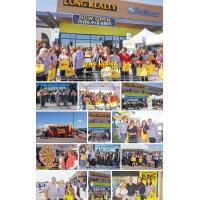 Hours of Operation
Flexible Hours
Call or text at your convenience

About Us
Welcome!
Want information on a property? Need to schedule a showing? I'll get you what you need as quickly as possible - your way.
Whether you are buying or selling, you'll find a wealth of information on my website. Search over 218,364 listings across Arizona, learn about our communities, get market reports and learn about real estate.
Long Realty has been providing trusted advice to thousands of Arizonans every year, for over 85 years. I know real estate can be complex and you probably have questions. I have in-depth knowledge of the market, real estate transactions and properties. I am ready to help you in any way I can.
I hope you enjoy my website and please contact me with any real estate questions or needs.
​Thank you for visiting my website, your online real estate resource.